by Kelly
While trying to make a pretty edging for my 3D heart ornaments, I stumbled across a must-have crochet book. I know, I know, all books are 'must-haves' for me, but really, take a look at this one.
I think the exact title is
Crochet Edging and Braid - 100 Patterns.
Since the book is Japanese, and I don't read kanji, I'm not completely sure about that. I found this on
Susie Can Stitch
, which you can visit to see more beautiful pictures of the books contents. And take a peek at her Hello Kitty crochet project
here
. Too cute!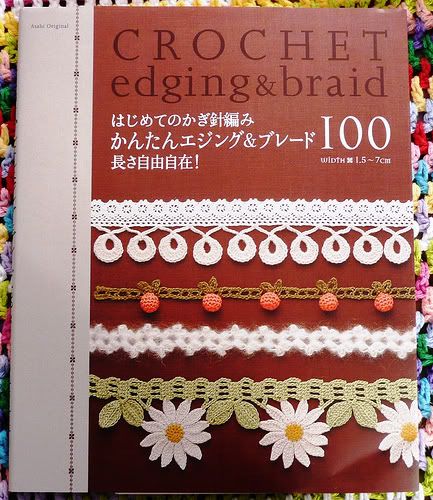 Okay, they had me at '100 patterns', but those images are mind blowing. Two problems, though- the book is in Japanese, but fortunately there's no language barrier, because the patterns are given in charts. One more problem, however, is that it's out of print. Oh, but here's another, similar book on
Amazon.
Oh, wait...that's also out of print. Sigh. Time to contact the library and see if they can get hold of a copy.