by Kelly
Some of us around here are coupon crazy. My husband, for example, has recently broken his vow to never again use Microsoft products, all for the sake of an online coupon that could not be grabbed in any other way.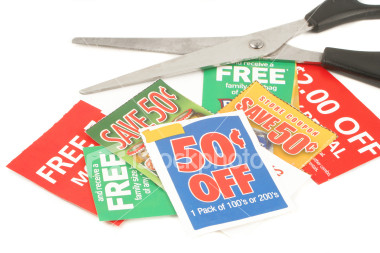 Well, if you do a lot of online shopping (like me) and want the best deal available, but don't have my copious amount of free time, here's something to try -
Priceblink
. or
Invisible Hand
. These are Firefox browser extensions that you download, with a lot of neat features and supposedly free of adware and spyware.
How Priceblink works -
While you are shopping for something, Priceblink is working in the background, searching for a lower price. If it finds one, it alerts you immediately with a clickable box on your screen. Additional features for Priceblink include coupon/ rebate notifications and a wishlist which continually searches for items you're looking for and notifies you by email if the price drops below a certain level.
How Invisible Hand works -
when you Google an item, Invisible Hand begins searching for a lower price. If it finds one, a little bar pops up on your screen, providing a link directly to the site with the great deal. If it doesn't find one, it stays invisible. Invisible Hand is recommended by Google (no doubt as part of Google's continuing effort to become Masters of the Online Universe) and comes with it's own blog, contact information, and tally counter.
My only concern with something like this, aside from the possibility of spyware/ adware, would be how much this would slow down my computer. I'm very spoiled and don't like my computer to take a few seconds to load a site or page. With either of these add-ons running in the background, the probability of lag or even crashes would seem to be increased.
However, I have been yearning for a particular pair of leather boots for some time now, but my cheapness filter keeps kicking in and preventing me from buying them. If Priceblink was watching the price for me, I would have the security of knowing that I could wait for the price I'm looking for, without fearing that the site or store would be sold out before I could snatch them up. Definitely something to consider.