by Kelly
Happy July 4th! Actually, I'm writing this post on the twenty-ninth of June, but even so, I can hear the pop and fizzle of firecrackers.Since the city of Chicago is not going to have their big fireworks display this year, I expect that this Fourth of July will see quite a few private shows.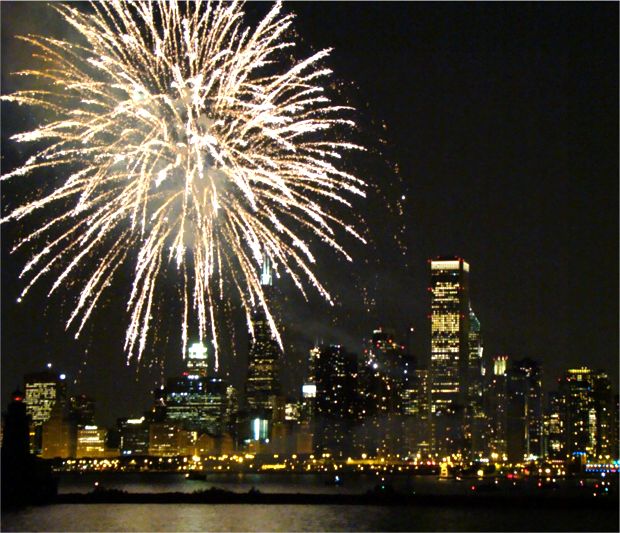 Meanwhile, I think that our friendly little neighbourhood fireworks rivalry may have come to an end. The people across the street from us recently unleashed a round of mortars that shook the ground and rattled our windows when they went off. And that was on June 26th, so Heaven only knows what they are keeping aside for the Big Day. My husband, who started the whole thing years ago with a spectacular backyard show of roman candles and mortars, has called it quits. Oh, he didn't make any kind of official declaration, but when the mortars went off he said "My God!" and shook his head as he looked out the window. His tone of voice said it all. I was half afraid to look out the window myself, for fear I should see our neighbour's house reduced to smoking rubble.
So where shall I send you for the Fourth of July? After all, I almost always have a link in my posts, right? Well, where else but
Instructables
where you can find tutorials on fireworks photography, igniters and computer controlled displays, and even, if you're feeling especially adventurous, ways to make your own.
For a slightly more tame experience, check out the Exploding Confetti Cupcakes
here
. Yes, that's right cupcakes with a built in firecracker. Forget that strawberry and blueberry Fourth of July cake that everyone has seen before. Pass a plate of these cupcakes around and people will sit up and take notice.
Or try
this
Pomegranate Pineapple Fireworks Cocktail. With Champagne!
Whatever you have planned for the holiday, be safe and have fun.